Here it it – the Sleeping Wave!
Unfortunately – I could not find the charger for my camera, so I had to take the photos with my mobile. I will take better photos later.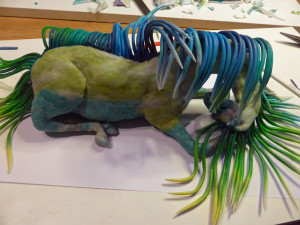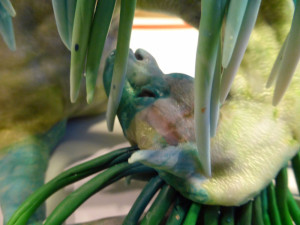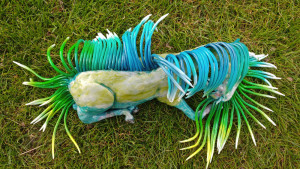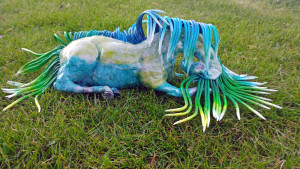 I really love this horse. I love the shimmer from the silver metal leaf, I love the translucent and still bright colors in blue and green. I love the resting posture, and the kind dreamyness of the horse's head. This is a horse for calmness and for meditation, for strengthening your mind.