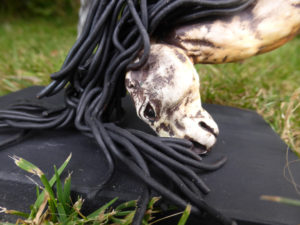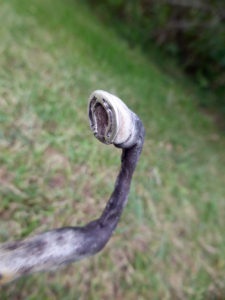 You who follow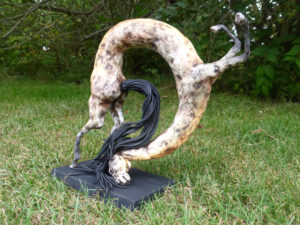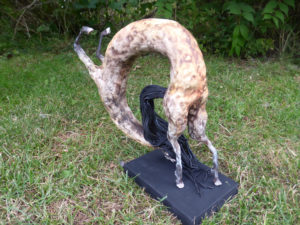 @mosebackeword on Instagram have seen that over the last few days I have been working on a horse sculpture that bends backwards. Most of the creation has taken place in front of the TV where I followed the Swedish team in
the World Cup in swimming. (Don't you agree that Sarah Sjöström is just amazing!)
Now the horse sculpture is ready. It turned out to be a horse that bends a lot backwards. I think it's because the horse has no mane and is sorry about it. But by bending backwards in this way it can use the tail as mane at the same time 😊
Several of my role models in the polymer world have contributed with inspiration and techniques to this very special horse.
During an unforgettable creative cruise around Hawaii in the spring of 2017, Christi Friesen got me interested in using dry pastels with clay. If you look carefully at the pictures, you can see that the horse has genuine silver horse shoes.
The one who showed me all the possibilities of silver clay (which is genuine silver) was Debbie Carlton who gave a presentation on the subject at the EuroSynergy Polymer Clay Conference in Malta 2014.
Are you interested in buying this horse? Then you have to attend the Synergy4 conference in Philadephia on 13-16 August 2017. I have donated this backward sculpture to the auction that takes place at the gala dinner.