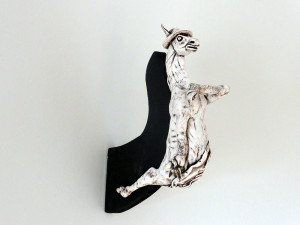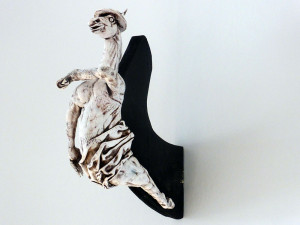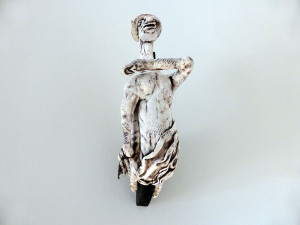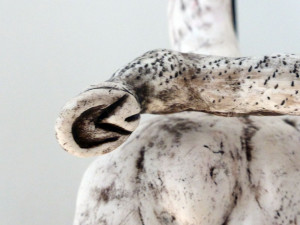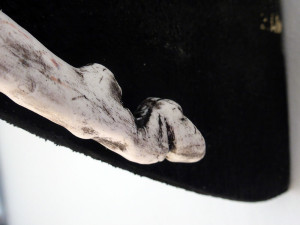 And here he is at last:
The figurehead polymer clay horse Prudence, created in honor of my ancestor Johan Törnström, who was one of Sweden's most well-known figurehead sculptors.
In my first blogposts about the creation of this horse, you can see the model – the real figurehead Prudence (launched 1784)  in the Swedish Naval Museum in Karlskrona, Sweden. Click on "Next post" in the bottom of the blog post to follow the story about the creation of this very special horse.
I have read a lot of books and articles about Johan Törnström, and I understand that he was a very special, a very creative and a very temperamental person. His artistic talent was so strong that it is still found among his descendants hundreds of years later, including me.
It is a heritage which is important to take care of, and I am beginning to understand that I am not doing it just for myself and my own wellbeing, but for the whole and old Törnström family.