So happy to announce that I am one of the teachers on Polymer Clay Adventure 2018 that starts today September 24!
Would you like to learn my technique for making kurbits patterns? And also create a small, fat and cute horse sculpture to place that pattern onto – and you have created your own fantasy Dalecarlian style horse!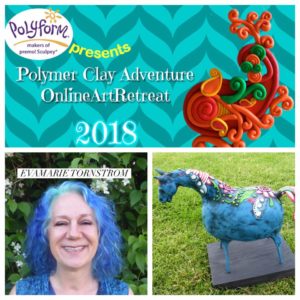 Everyone who joins Polymer Clay Adventure between September 24-26 can be one of the winners of 100 awesome goody bags, and one of these 100 bags includes a Golden Ticket worth $200!