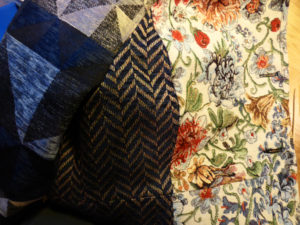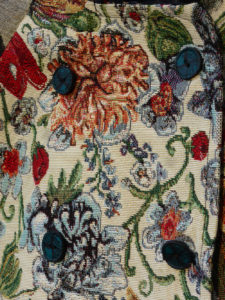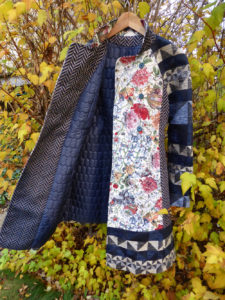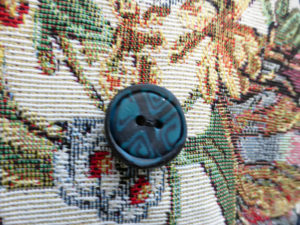 Because I focus so much on my polymer clay horse sculptures and my artistic development within polymer clay, other types of creativity sometimes are a bit in the background. I simply do not have time for it, though I sometimes long for it.
One of the polymer clay buttons in black and blue
But last Thursday – in my horseback riding group at Rappestad – we were discussing about sewing your own clothes clothes.
– You do not save any money by doing it it, someone said. It costs just as much to buy fabric as to buy the finished garment in a store. And you also have to count the time it takes to do the sewing too.
– You are right, I replied. But on the other hand, for the most part, you are not sewing for economic reasons. You're sewing because you find it fun. And, in a way, you'll save money because what you're sewing can be compared to an exclusive designer model created just for you. It would cost a lot more than just the fabric.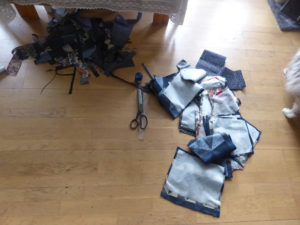 But my mind had started to work and plan. I searched and found some really nice fabrics (furnishing fabrics). I chose a pattern from Burda Style. I cut all the pieces of fabric and sew them together. In the beginning I felt a bit nervous, but soon I remembered how to do in. It's like there is a special kind of memory that exists in your hands. You can just sit there and watch them do the work.
When the coat was ready, only one thing was missing: The buttons.
But if you have polymer clay at home, you also have the solution. It was very easy to create a number of buttons, cure them and after that sew them on the cape!