Can you imagine anything more healing to your soul than watching grazing horses? In this painting I have combined several details that I love a lot – the dawn where the first rays of the sun paint the trees with gold, the autumn that gives peace after an intense summer, the fog that adds magic and of course the grazing horses that convey beauty, peace and life.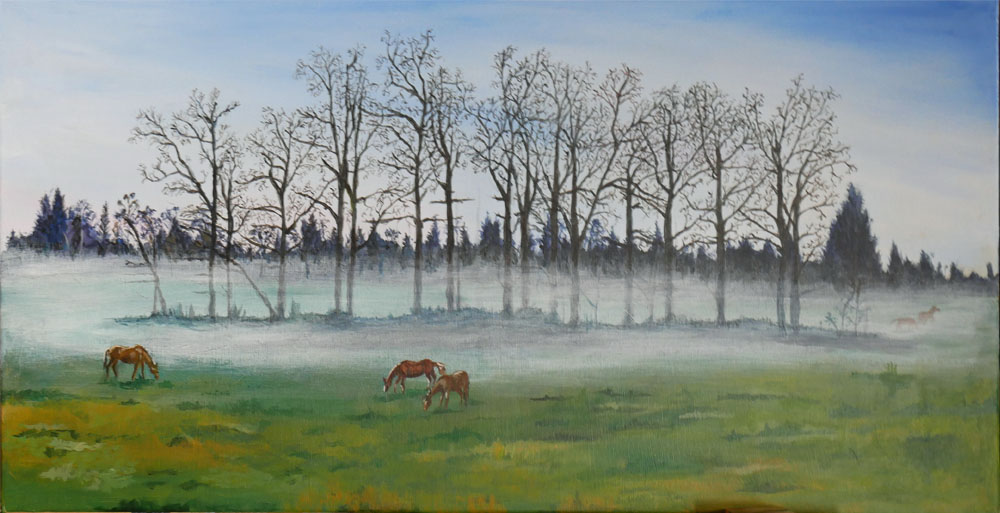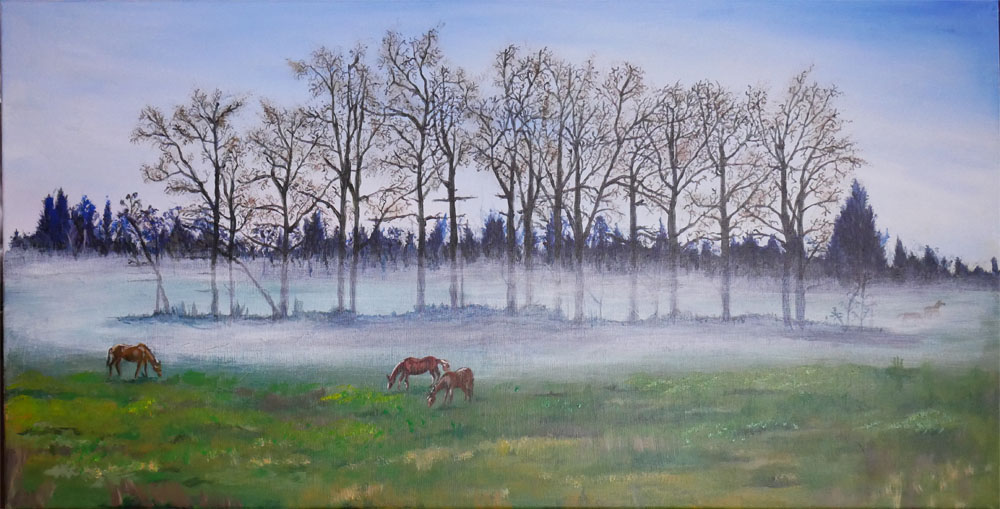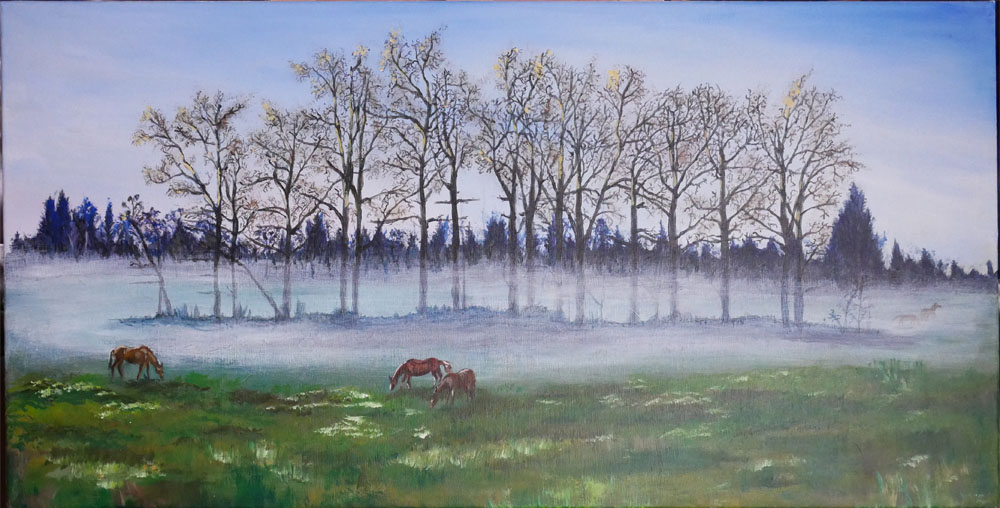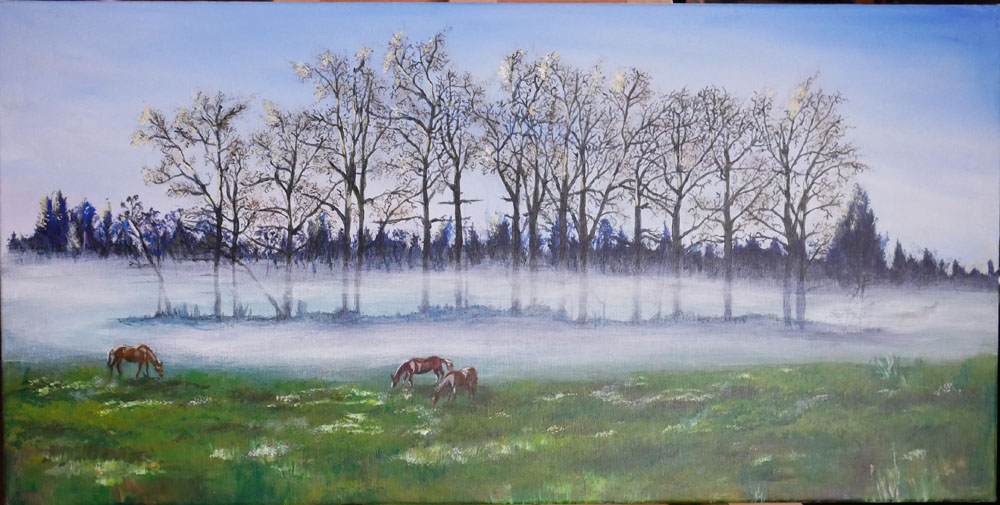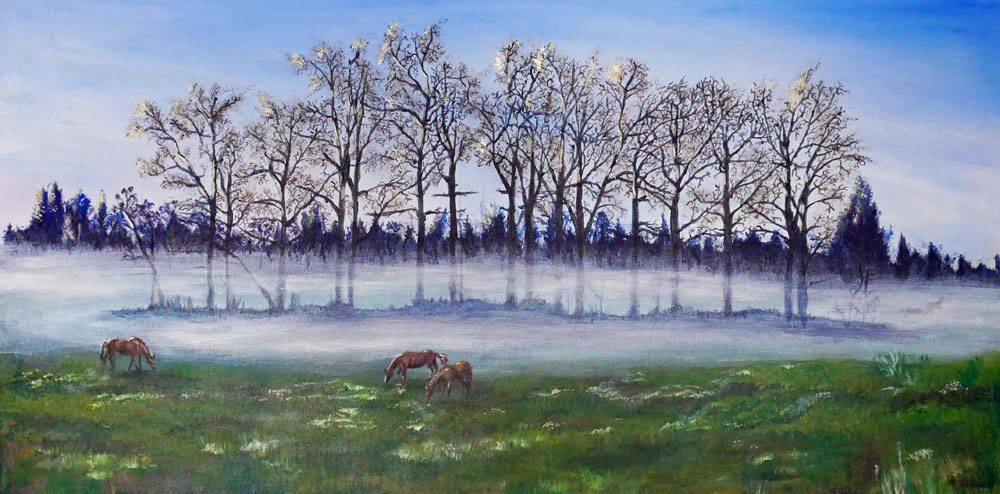 Grazing Horses – tavla
Betande hästar i det tidiga morgonljuset, en av de första höstdagarna.
Klicka på bilden för att se den i korrekta proportioner.