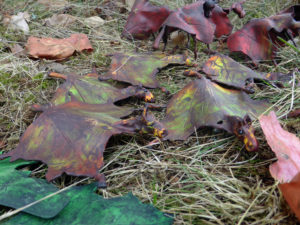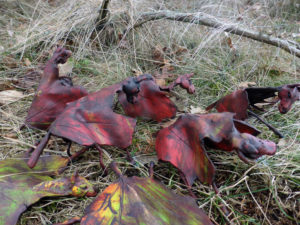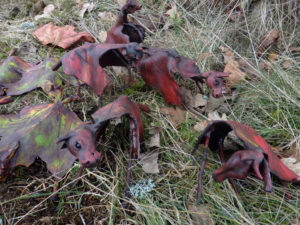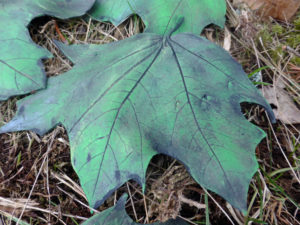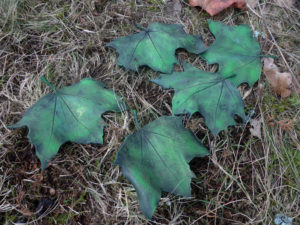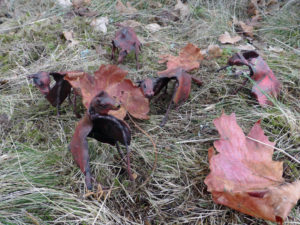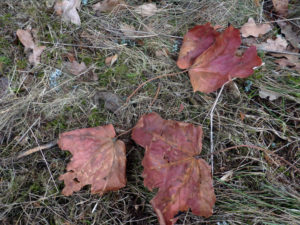 Did you know that some of the autumn leaves are not ordinary leaves? Some of them are actually something that very few people are aware of – what you think are leaves are in fact an unknown species called Leaf Horse.
In stage 1 the horse looks just like an ordinary leaf, but maybe you can see some kind of shimmer in it. It is a sign that a fairy has chosen this leaf to develop as a Horse Leaf.
In stage 2 you can see the first step of transformation – the top of the leaf gets rounder and you can imagine the shape of a head.
In stage 3 the heads are fully grown and you can get a hint of tiny legs with tiny hooves.
In stage 4 the Leaf Horses can run around on the ground, playing with each other and with real autumn leaves.
So be very careful where you put your feet when you are in the forest…
Into the Forest
Imagine yourself in a forest. On the ground beneath a canopy of branches and leaves, unexpected life exists. Look closely, be amazed at the variety of these organic forms.
Into the Forest is an international collaboration of polymer artists and enthusiasts. Inspired by the high altitude aspen groves in the Rocky Mountains, "Into the Forest" is an evolving mixed media international installation.
Laura Tabakman, Emily Squires Levine and Julie Eakes are organizing the installation that will take place November 2017 in Pittsburgh, PA, USA. A preview of Into The Forest will be on display at Synergy4 in Valley Forge PA in August 2017.