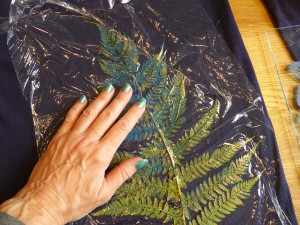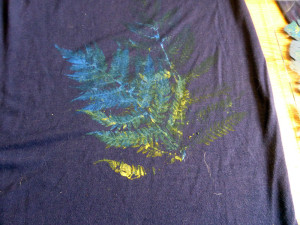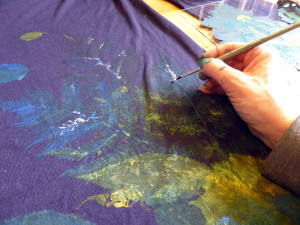 In my last blog post you could see how I placed the leaves on the dress to get an estimation of how the design would look like. In these photos I show you step by step how the dress got its color.
Q: Why I call it "Creativity-is-intelligence-having-fun dress"?
A: I wrote that quote on the sleeve.