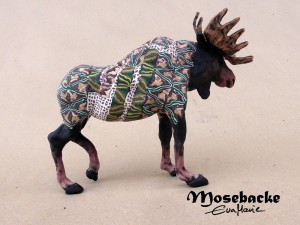 Så är han då klar. Skogens Konung. Majestätisk och allvarlig.
Ser du den stora älg-canen på ryggen och de mindre älgarna längre bak på ryggen?
Vill du köpa "King of the Forest" eller någon Mosebacke Häst? Här hittar du den i webshopen Mosebacke Horses. I vanliga fall brukar hästar vara rädda för älgar, men här verkar det fungera.