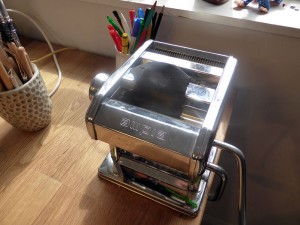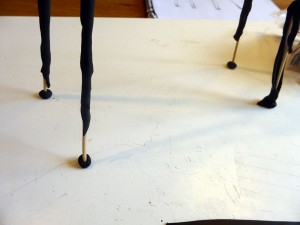 In my last blog post about the cloisonne horse I came to the conclusion that I had to develop a technique of my own to make something that looks like cloisonné.
To make this, I needed a black base for the body. So I simply created the shape of the body in black polymer clay.
In one picture you can see the pasta machine. That is an essential tool for most polymer clay artists. This time I used it to condition the black clay, to make it soft so I can make the shape of the horse. The legs are made of bamboo sticks, and you can also see how I used polymer clay to secure it to the worktop so it won't slip away.