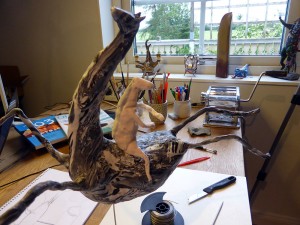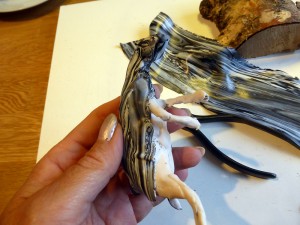 The Happy Horse is almost finished, but as I told you, she will have a little passenger on her back. Maybe it is her baby, her foal.
This is how he was created. As usual, I started with a skeleton of steel wire and then he got his body.
He got the same kind of second skin as his mother. In the third photo you can see him half covered ut in his second skin. In the background you can see the thin sheet I used.