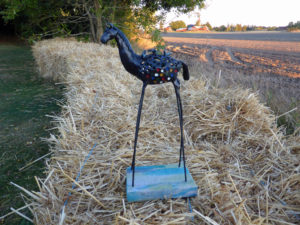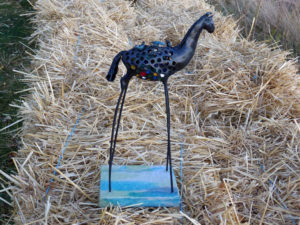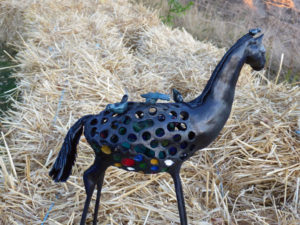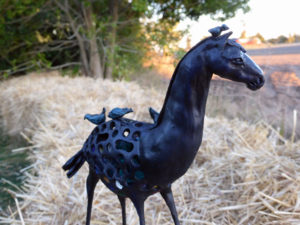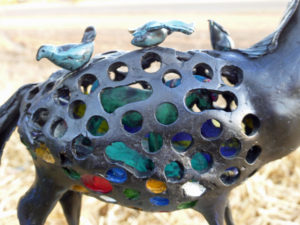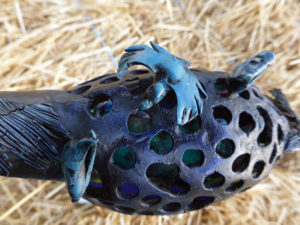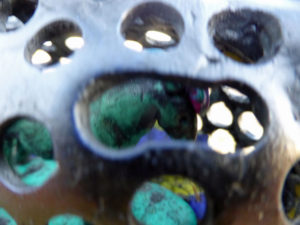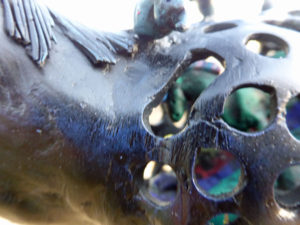 Here it is – The Hollow Horse!
It is a very proud horse, looking out at the surroundings. The first thing you notice are the long and still steady legs.
Then you see the beautiful face. It seems to be calm and very confident, looking at you as it trusts you as a friend.
But what are the birds on the head and the back up to? The horse doesn't seem to care about these.
When you look closer at the birds you suddenly see the secret: Inside the horse is another horse. Why is it there? Is the big horse hiding and protecting it from the birds? Or are the birds helping the bigger horse to preserve it's secret?
Well, it's up to you to find out.
In the video below you can see how I show and comment it in Swedish.