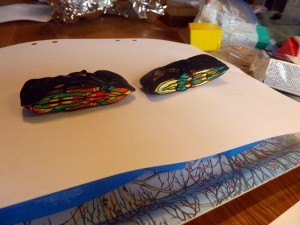 Now, the canes have been resting for a while and for the final one hour they have been in the fridge to cool down even more. As you can see in the photo, I also have ice packs under the sheet of paper where the canes are waiting for the slicing.
By keeping the canes cool I reduce the risk that they will distort during slicing.
The second photo shows some of the slices.Love the colors! They make me think of old church windows.