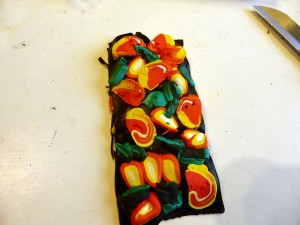 In my previous blog post Alice Stroppel showed how to make Stroppel canes.
Here are the left-over canes from the Cloisonné Horse and some black polymer clay.
I rolled the black clay in thin sheets and placed parts of he leftover canes on it, The I covered with another sheet of black clay and made another layes of pieces fron canes. And so on.
The last photo shows one of the finished canes.