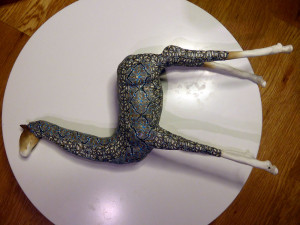 I continued placing canes on the legs of the horse, down til about knee height. I also tried to make the surface even, so I wouldn't have to sand and polish so much.
I have also made a collection of eyes for my Mosebacke Horses. In polymer clay, of course. Now I chose two of the black eyes and made some "plastic surgery" to make them fit into the horse's head.
After that I made the final adjustments and shaping of the horse.