Being an artist does not just mean creating. It also means constantly learning new ways of looking at things, new ways of working, new ways of understanding and new ways of developing.
One way to develop is actually to do the same thing over and over again, in slightly different ways.
I will recreate the same horse several times, but in slightly different ways. By doing this I can learn more about what works for me, what works on the canvas and how the different expressions can vary by fairly small means. And by the response I get from you, I also can learn what you see in my paintings. Probably you and I see different things.
So – today you are invited to follow when I paint the very first horse in this series. It will be a sketch, that also will be the model for the upcoming horse studies.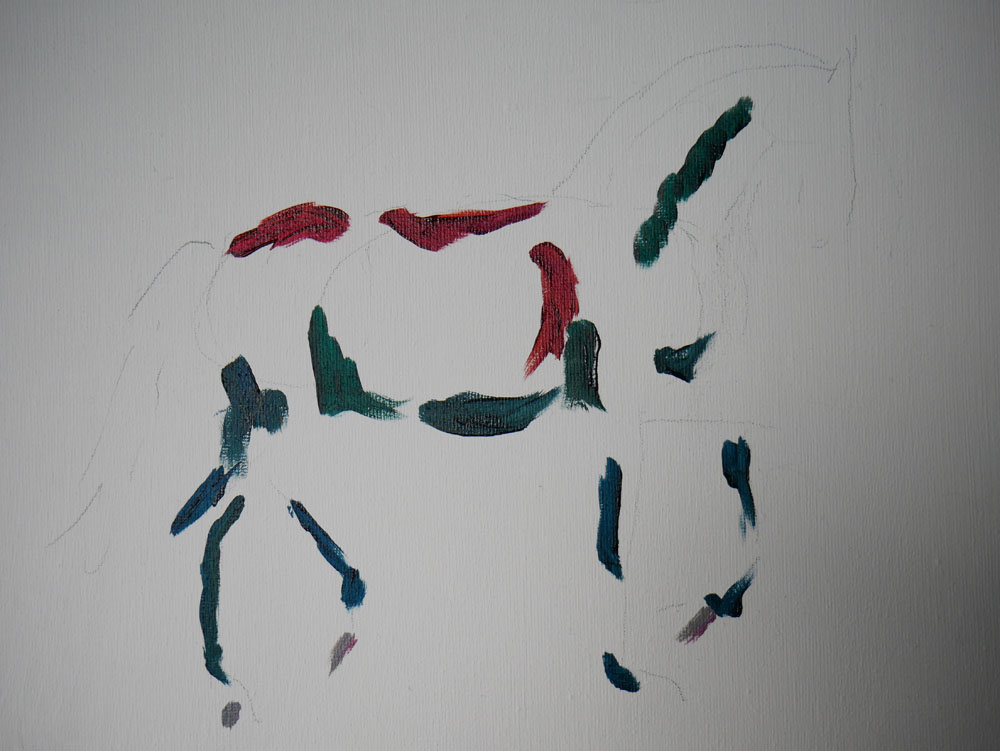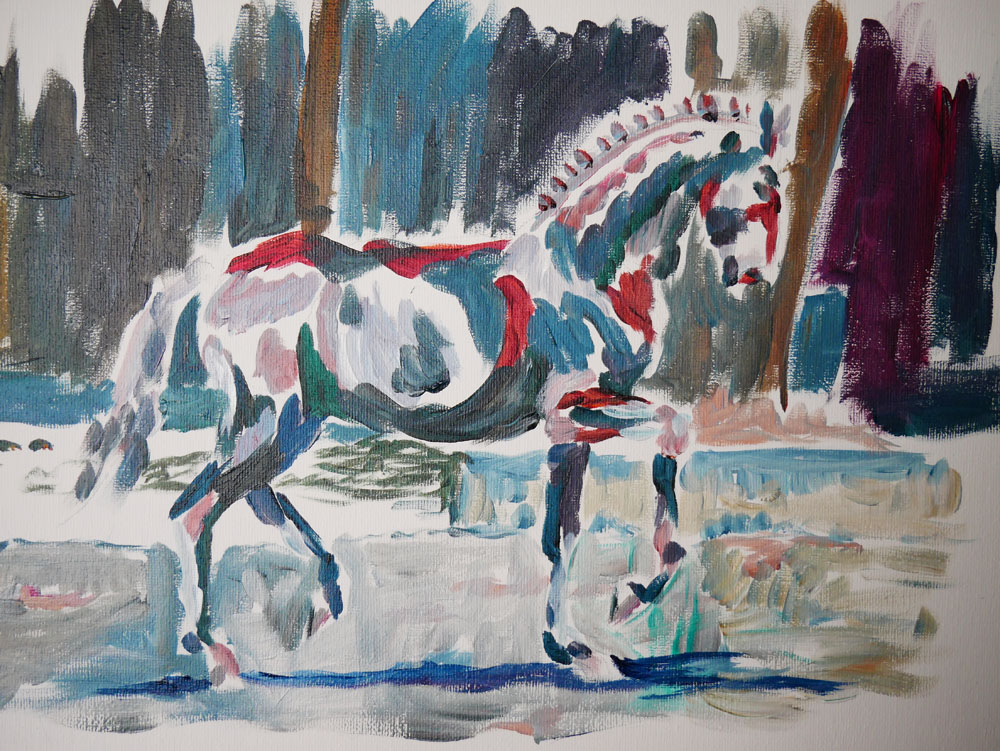 Second thoughts – should I have stopped painting at step 2? When I look at these photos I personally think that the second photo has more movement in it than the last photo. What do you think?