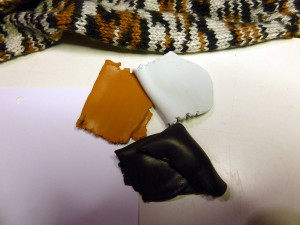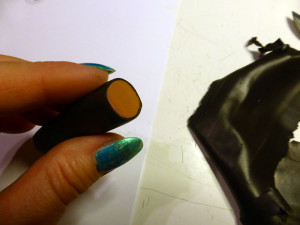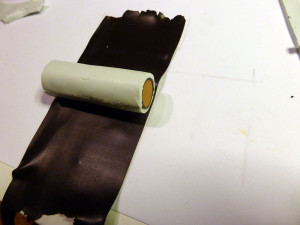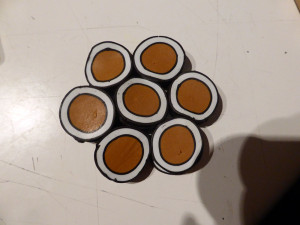 Polymer clay can not only be used for art, it can be used for other things, eg buttons.
One example is this sweater that I knitted. It needed buttons, and I decided to make these buttons myself. Of course in polymer clay.
First I had an idea of a very simple design, with the same colors as in the yarn. I planned to use the Bull's Eye Cane technique but I did not like the result,
In my next blog post you will see what I came up with instead, with the same clay and colors.