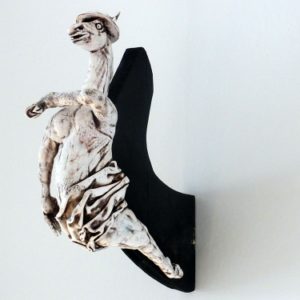 Prudence
Prudence is a Mosebacke Horse Sculpture, created in polymer clay.
Height about 25 cm.
This is a figurehead horse in honour of my ancestor Johan Törnström, one of Sweden's most well-known figurehead sculptors. I have come to understand that he was a very special, a very creative and a very temperamental person.
His artistic talent was so strong that it is still found among his descendants hundreds of years later, including me. It is a heritage which is important to take care of, and I am beginning to understand that I am not doing it just for myself and my own wellbeing, but for the whole and old Törnström family.
not rated
3 300,00

kr
Lägg i varukorg